Mohali. North India's fastest growing hospital chain, Park Group of Hospitals, on Sunday announced its takeover of Grecian Hospital, Mohali.
This 450 bedded super speciality hospital will offer 30 plus super specialty health services.
Addressing a press conference at Mohali today, Ashok Bedwal CEO said that the hospital will cater to the treatment for adult & paediatrics for various ailments including heart disease, brain and spine disease, bone and joint replacement, cancer treatment medical & surgical both, stomach and liver, respiratory and pulmonary, renal, dialysis center, female allied medical, emergency and critical care along with other services.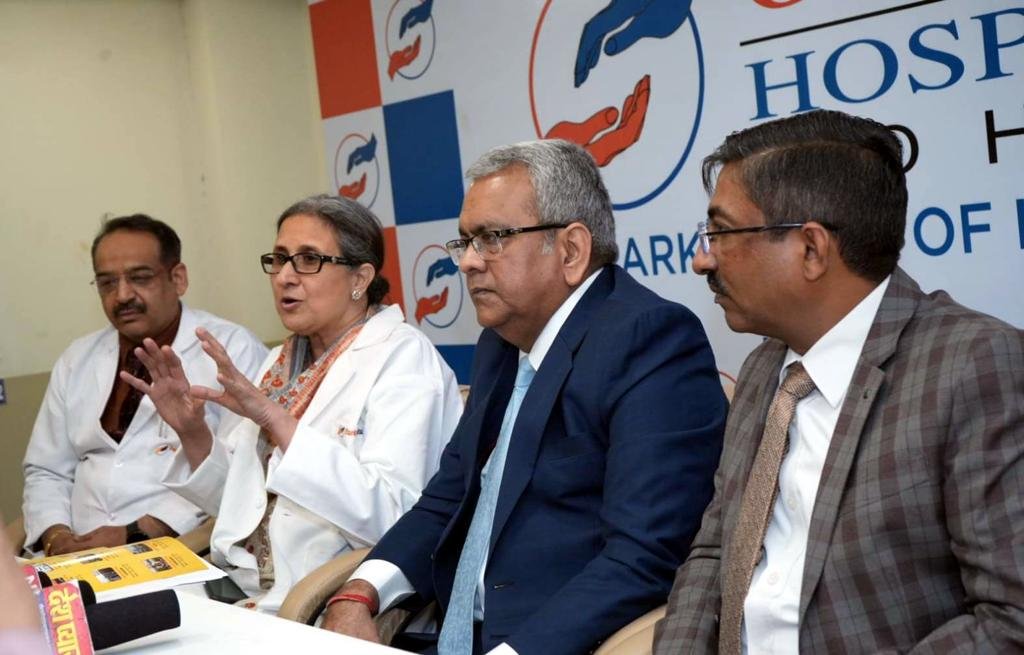 He further informed that the hospital has an advanced ICU with 150 beds. In addition, the hospital also has the latest radiology equipment to support radio-diagnosis and diagnostic results – MRI, CT scan, digital X ray, ultrasound to list a few, he said.
The hospital is also equipped with 24X7 blood bank and ambulance services. The hospital has dialysis unit, heart center with cathlab, ECHO, TMT, ECG and true trauma center with other facilities, as well as facilities like PET-CT Scan also available.
Manish Sharma, group head branding said, "One can consult the experts of Park Hospital and get all types of treatment facilities like hernia, stone operation, gall bladder operation. Apart from this, all types of operations and treatments are available here.
The Park Group was started by Dr. Ajit Gupta, founder and chairman, Park Group of Hospitals and Signature Hospital in 1982 with a 50 bedded hospital which has now become North India's fastest growing chain of super speciality hospitals. His son Dr. Ankit Gupta later joined as MD.
The group is planning to increase another 1000 beds in the coming years. Ashok Bedwal said that they are looking to increase the bed strength by 40% in the coming years.
The focus of Park Group has always been to serve the middle class and provide quality treatment to the people of our country at an affordable cost.
With these facilities, this hospital is one such super specialty hospital in Mohali where all types of treatment facilities are being provided under one roof.